Trinity Choir Concert starts at 6:00pm tonight followed by the band concerts at 7:15. All concerts are in the gym.
7th grade, 8th JV and Varsity all got wins tonight against Van Buren Butterfield!!!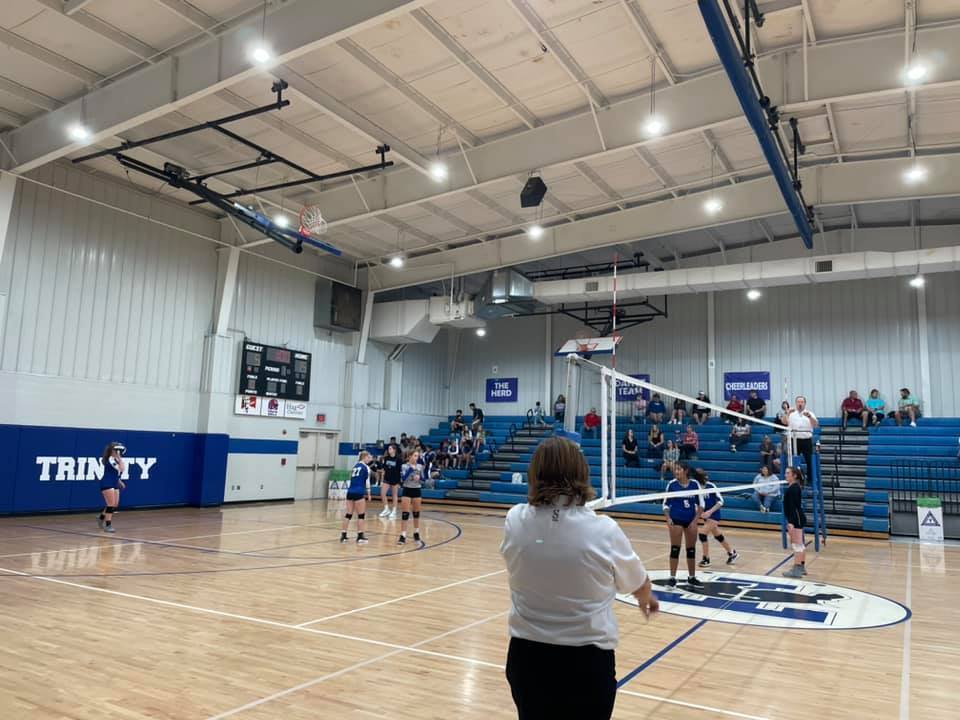 Congrats to Varisty Volleyball Buffs on a great game and finish defeating Chaffin in 3 sets. 19-25, 25-20 and 16-14. Big shout out to the student and parent sections last night for their spirited cheering sections! Thank you to Karen Schwartz for the great action shots!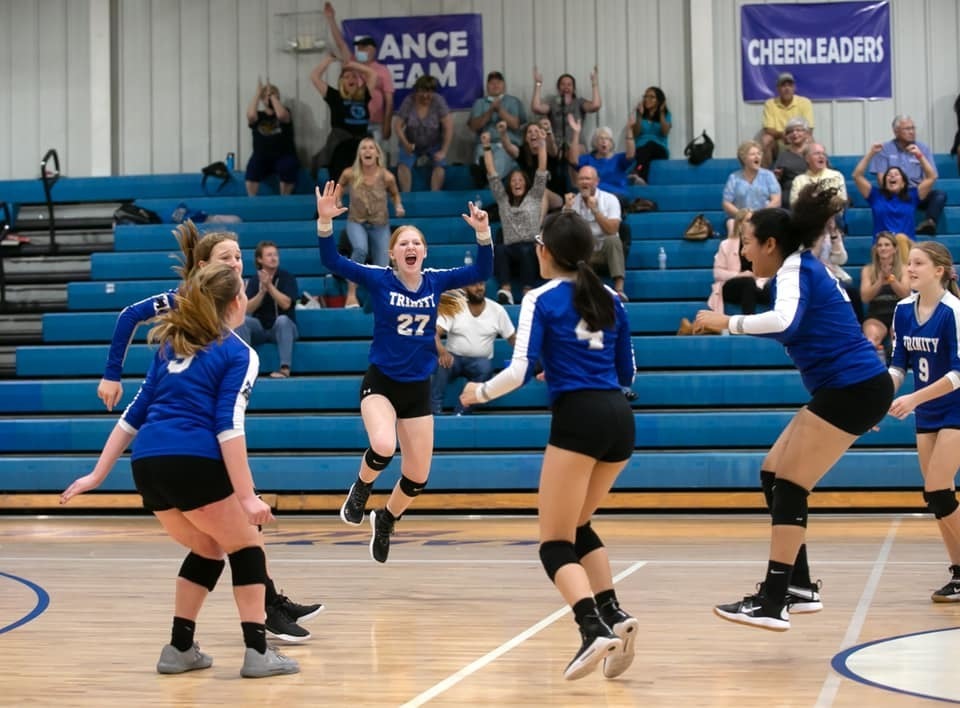 Congratulations to our Cross Country Buffs on a great showing at their meet in Magazine yesterday! We're excited about their medals, but we're most proud of their sportsmanship and support for each other.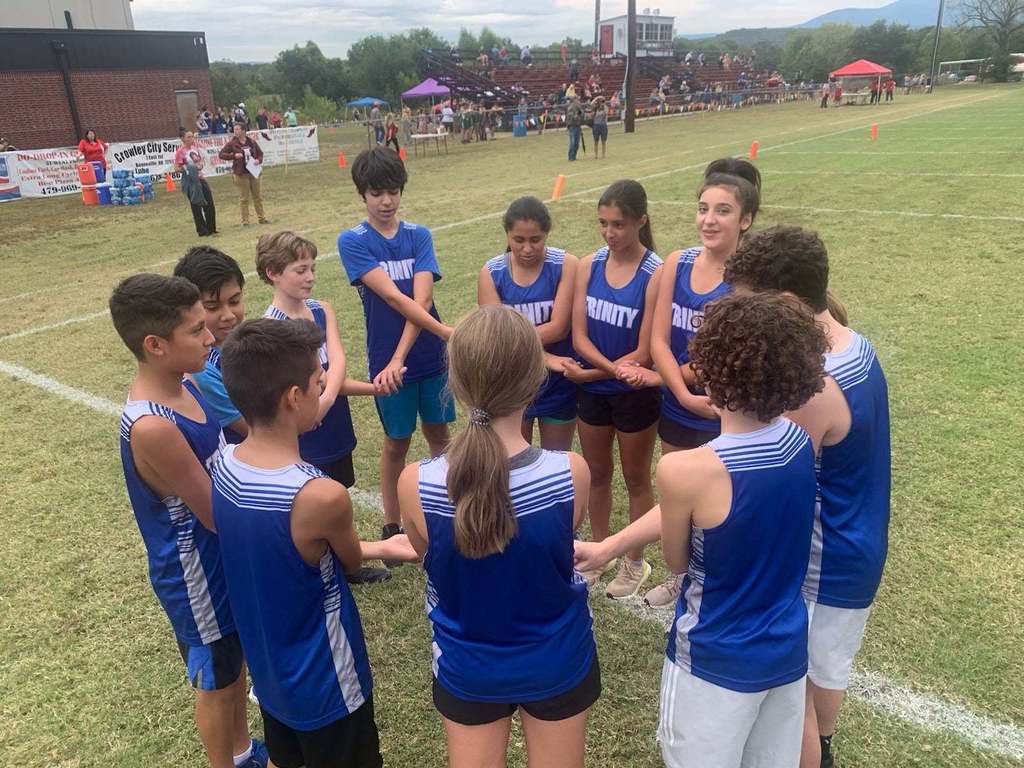 We had a wonderful time sharing the day with our elementary school friends from CTK and IC--praying the Rosary, dancing, playing, and eating!